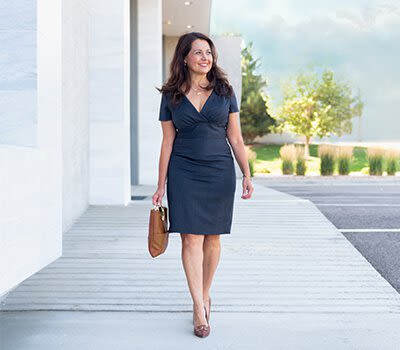 Carla is a life long resident of Colorado, born in La Junta, Colorado. Carla graduated from Thornton High School as an honors student, then attended the University of Arizona and graduated from the University of Colorado where she received a Bachelor of Science Degree in Finance and International Business.
Carla's parents were the first in their families to graduate from college, so they understood the value of an education in getting ahead in life and impressed those values on to their children. Her parents were both educators. Her mother, Delia, enjoyed a long career as a teacher in both primary and secondary education. Her father, Charles, left teaching and enjoyed a long career in Personnel Management with the federal government. Her brother, Charles, has spent his career in Municipal Bond Finance, worked in the largest school district in Colorado and is currently CFO of a prominent non-profit in Denver. Her brother, Chris, having spent many years working in the entertainment industry in Los Angeles, California, transitioned to non-profit work and is currently an administrator of a non-profit organization in Boulder, Colorado.
While in high school and college, Carla traveled extensively in Mexico during the summer months to hone her Spanish language skills. Carla is fluent in speaking and writing in Spanish. She also spent one semester at the University in Sevilla, Spain, studying Spanish literature and language. She traveled throughout Europe during her summer abroad.
While attending college at the University of Colorado, Carla worked as a commercial bank teller at the United Bank of Denver (f/k/a Norwest Bank, and currently known as Wells Fargo Bank). After graduating from college, she worked as a personal banking assistant in the Medical Market of the Private Banking Department. She ultimately opened a loan office in North Denver as part of the Community Reinvestment Act before leaving the bank to embark on her law career.
In September of 1990, Carla was accepted to and attended the University of Denver College of Law. She continued her employment at the bank during the day and attended the evening law school program. She successfully completed the rigorous three-year program and graduated with a Juris Doctor Degree. Carla was admitted to the Colorado Bar in May of 1994.
Carla joined Richard Gonzales to form GARCIA & GONZALES, P.C. She has been a law partner since the inception of the law firm. Early in her career, Carla handled divorce cases, including custody and division of property cases, arguing such cases all the way to the Court of Appeals. Carla has successfully handled thousands of Chapter 7 & Chapter 13 cases, from the most basic to the most complex cases. She has successfully represented numerous self-employed business owners in both Chapter 7 and Chapter 13.
In September of 1998, Carla took all of the mandatory classes to receive her Colorado Real Estate Broker's License. She has kept both her Law & Real Estate Broker's Licenses continuously active by taking all mandatory classes required by both the Colorado Supreme Court & the Colorado Real Estate Commission. Our law firm is also in good standing with the Better Business Bureau, where we enjoy an "A+" rating.