8 TIPS FOR FIXING YOUR CREDIT RATING FOLLOWING BANKRUPTCY – PART 1
---
So, upon the advice of your legal advisors, family, or friends, you wiped the slate clean and filed bankruptcy. Now, you are wondering what to do next after the dust has settled on your financial life. Maybe you're young and you made some mistakes, or you made some bad business decision, but now you plan to come back stronger than ever. There good news – you can put a bankruptcy behind you. You can even heal your aching credit score, so that someday you'll be able to buy the house you always wanted or expand your business with a loan.
Fixing your credit score won't take years, either. But, from here on out your main goal should be to only borrow money you can afford to pay back. Repairing your credit isn't all that hard to do either. Whether it's for personal reasons or to build a business back up, here's a course of steps to take to make your credit better and move your credit rating back up to good.
Steps to Take to Repair & Build Credit and Improve Your Credit Score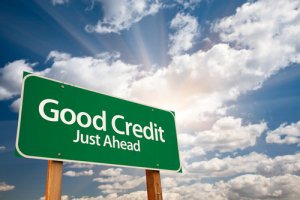 Get Your Credit Reports – Since your credit score will probably take a sharp nose dive, it's best to get your current (albeit bad) credit scores in hand. Start a war board, a journal, a diagram, a Power Point worksheet, or whatever it takes so you can chart your progress. Getting your credit report is easy to do. You can download a copy of your credit report for free from AnnualCreditReport.com or Credit Karma with their online request forms. This should give you reports from all three credit bureaus: Equifax, Experian, and TransUnion.
Dispute Errors & Negative Comments – It is no longer necessary to type up or make a handwritten letter to send to each of the credit bureaus. Now, you can do everything online. Again, you can do this using AnnualCreditReport and Credit Karma, or you can go directly to Equifax, Experian, or TransUnion's website. The first thing to do is make sure all your personal information is accurate. Next, look to make sure the information provided about your accounts accurate, such as balances and late payments? If there are inaccuracies from your perspective, you need to contact that company with the account number provided and dispute the information with them. Most of the time, the negative comments will come from collection agencies or judgements made against you. A lot of times fixing or removing negative remarks on your credit report is as easy as selecting the "Dispute" tab and selecting "The creditor agreed to remove my liability on this account." It may take a few weeks or even a month or two, but the adjustment should eventually be made in your favor. By law, the credit bureaus are required to investigate the disputes. If they haven't come off, continue to work away at getting the negative comments removed from your reports. Those are tied very decisively to your bad credit score. While it's easy for a collection agency to put a negative comment on your credit report, like a missed payment or an unpaid bill, they usually don't have the manpower to respond to all disputes. If they fail to respond during the response period, they are required by law to remove the negative comment from your credit report.

Kill 'Em With Kindness – When all else fails, you can always try and call up the creditors or collection department assigned to your negative entry and hit them with a dose of your best politeness. Flattery is an amazing thing, and you'd be surprised how much it can do to turn a person's day around. Try and start by asking for their name and say something nice about it. Then, maybe ask them how their day is going. At some point, edge into your matter, and let them know how much it means to you to have the bad remark removed from your report. They may actually see the logic in it, if you no longer owe them money after a bankruptcy. They might actually take a personal interest in making sure you get the fresh start you've been hoping for.

Jumping Back into Using Credit Cards – You don't have to go through a bankruptcy to feel the pinch or eerie feeling created by taking on credit. It's just one of those necessary evils in life. But, if you take on credit responsibly and pay the account bills when they are due, you can slowly grow your credit rating. Some saying perhaps by 100 points in just a year's time. You will also want to whittle down your account balance on credit cards, if not keep them as close to a zero balance as possible. One of the wisest things to do here, is get a credit card that does not have an annual fee. The trade will most likely be that the card will have a higher interest rate. Thus, the need to keep the balance at or as close to zero as possible. If the temptation seems to great to use your new credit card for a shopping spree or you don't trust yourself with one, then either let your spouse hold on to it or don't get one. Remember, it's also very important to pay off the higher interest accounts first. Likewise, by paying off your newest credit cards, you'll build credit strength and your credit score. If you have a surplus of cash left over after paying off credit card No. 1, then go on to the next card or outstanding balance.
In Part 2 of this series, we'll look at "Taking Care of Outstanding Debt & Balances," and "Getting a Credit Co-Sponsor," the need to "Retain Old Credit Card Accounts," and how to "Prioritize Paying Your Bills."
Contact a Westminster Bankruptcy Attorney at the Garcia & Gonzales, P.C.
Have you or your company gone through a bankruptcy, or need to discuss filing for one? If so, contact the Westminster Bankruptcy Attorney at Garcia & Gonzales, P.C. to see how our legal team can best be of service to you in your time of financial distress.
To speak with our Westminster Bankruptcy Attorney, call or use the contact form on our "Contact Us" page.