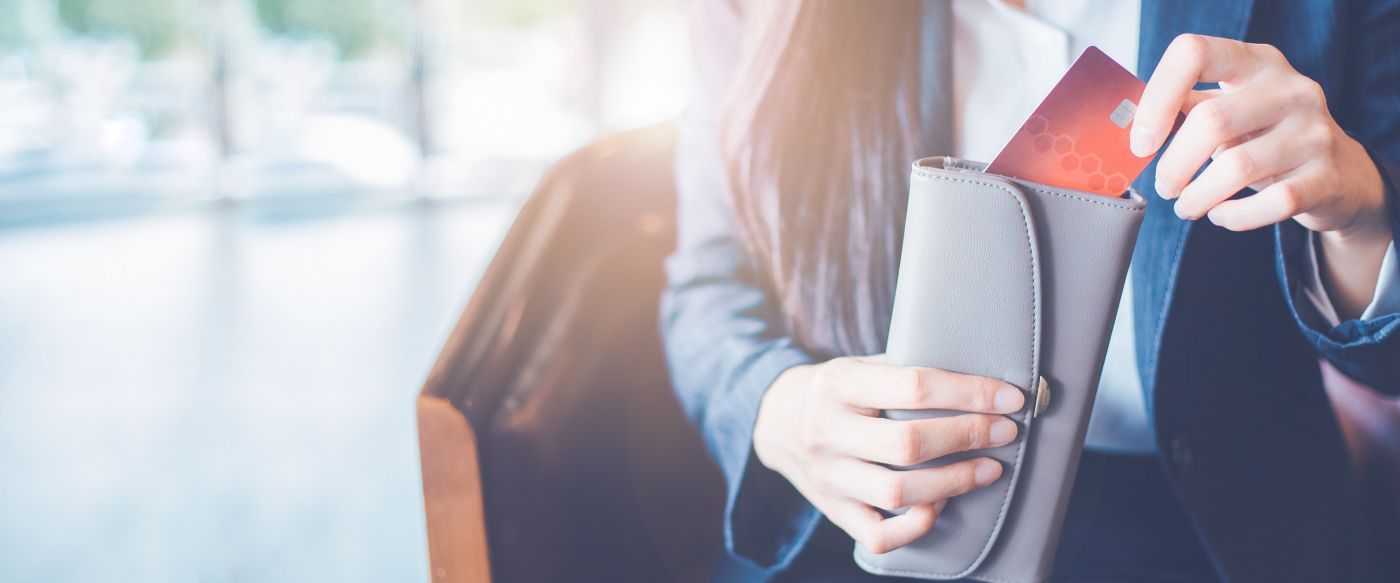 REBUILDING YOUR CREDIT AFTER BANKRUPTCY
---
In 2019, personal filings in Colorado under Chapters 13 and 7 of the bankruptcy code reached 10,975, according to the U.S. Bankruptcy Court, Division of Colorado. Though final statistics are not yet in, 2020 appears to be trending similarly, but with the unemployment and business interruption effects of COVID-19, who knows where the stats will end up?
If you find yourself contemplating bankruptcy in Westminster, Denver, Aurora, Boulder, or nearby in Colorado, you need to contact Garcia & Gonzales, P.C., bankruptcy and credit repair attorneys. Bankruptcy offers a fresh start, but after your filing is discharged, rebuilding your credit becomes the number-one task. We can help with both the filing and the challenges moving forward.
Bankruptcy and Your Credit Report
If you're filing for protection under the bankruptcy code, your credit – due to missed payments and rising debt load – has probably already taken a hit. Once you file and you're discharged, you then face the reality that your bankruptcy will stay on your record for years to come even as you strive to rebuild your credit.
Chapter 13 is a reorganization of your debts with a three- to five-year repayment plan, often with the total debt being reduced. Your credit report will not show that you've been discharged from bankruptcy with a zero-debt balance until the repayment period ends and you've successfully paid everything off. After that, the bankruptcy notation stays on your record for seven years.
Chapter 7, which is a liquidation plan that can involve selling off some of your non-exempt assets, results in a discharge on your record as soon as the proceedings end, usually a few months after your filing. However, the bankruptcy notation on your credit report stays there for 10 years.
Can I Buy a Home or Car After Bankruptcy?
Once you file for bankruptcy, what are your chances of buying a new home? Your best bet is through the Federal Housing Authority (FHA) guidelines and guarantees. (The Veterans Administration follows the same standards.) FHA loans are backed by the U.S. government.
If you're making payments under Chapter 13, after one year of successfully meeting your obligations, the FHA will allow you to purchase a home. The caveat here is that the bankruptcy court will have to approve your taking out the loan.
If you've filed under Chapter 7, the FHA requires that you wait two years after discharge before seeking a home loan, though not all lenders will adhere to that standard – some may be more stringent.
The U.S. Department of Agriculture (USDA) operates a housing program for low-income applicants in rural areas. Depending on circumstances, a USDA loan can be obtained one year after a Chapter 7 discharge or after one-year of on-time payments under Chapter 13.
Conventional loans that are not guaranteed by the federal government are harder to navigate. Generally, they are backed by Fannie Mae and Freddie Mac, which require private mortgage insurance (PMI) to guarantee their loans. Also, both Fannie Mae and Freddie Mac adhere to a four-year waiting period after Chapter 7 and two years after a Chapter 13 discharge, though some exceptions exist under extenuating circumstances.
As for purchasing a vehicle, some auto dealers are eager to work with you almost immediately, but at a much higher interest rate. You may even get offers in the mail or by phone. If you can save up enough money due to the zeroing out of your debt load, paying cash may be your best option given the interest rate you may be charged – up to 29 percent.
Here again, if you're still making payments under Chapter 13, you'll need the permission of the bankruptcy court to purchase a car. Under Chapter 7, you can negotiate for a vehicle once you receive your discharge notice.
Steps to Take to Help Restore Your Credit
Purchasing a car or home and making timely payments will naturally appear as positives on your credit report, but there are other options available as well. Here are some options to consider:
Taking out a credit-builder-loan with a credit union: The institution will loan you a small amount, usually up to $1,000, and give you a monthly payment plan. Once you've paid off the loan, the funds are yours. If you pay on time, it will show positively on your credit report.

Obtaining a secured credit card: Here you must deposit funds in a bank or credit union, against which a credit card is issued. If you use the card, you must make monthly payments. If you pay the full amount due every month, it resonates well on your credit report.

Accepting a credit card offer: Some credit card issuers will offer you high-interest, high-fee credit cards with low borrowing limits after your bankruptcy. Again, if you use the card wisely and pay promptly, you can help rebuild your credit.
How Garcia & Gonzales, P.C. Can Help You
Serving Denver, Aurora, and Boulder, Colorado, the legal team of Garcia & Gonzales, P.C. can guide you in making the right choice in resolving your financial difficulties and then moving forward to repair your credit and achieve financial well-being.
Our attorneys will meet with you personally to discuss your situation and advise you on the best path forward, whether through Chapter 13 or Chapter 7. We won't stop there either. We'll help educate you on your fresh start with clear credit-repairing strategies and objectives.
Call us today for a consultation, and let's get started on resolving your financial difficulties and rebuilding your credit.